WE WON ! ! !
Here is how it ended on tuesday, 09:00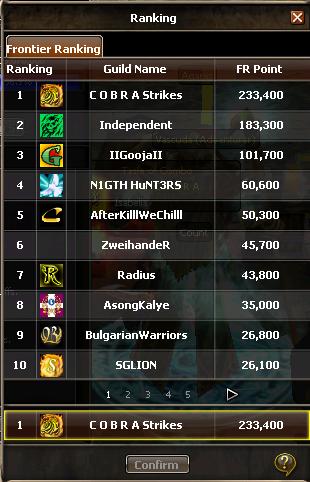 We will have access to:
- Frontier Dungeon (NPC - Vascuda / Ardeca)
- Guild Hideout - Blake / Ardeca)
Access will be granted monday the 11th of September.
We must gather as many as we can online in the guild on monday. Its a guild thingy...
We hope to get a new title and good drops

Best wishes - Count