We are close to getting an - Alliance emblem !
we all will be a part of this by Collecting the Needed Dil for it . Together we collect DIL and those who donate 100mil+ can vote.
Donations gives right to 1 vote and the smalest donation is 100 mil
(= Gold Bullion that you can get from NPC Sinan).
All together we need 8 b for the emblem ! ! !
Donations must be mailed to FireOrb using Gold Bullion only or Direct Trade, FireOrb will post about every recieved donation and sender name  here.
The mailsystem cant take more than 100 mil And as Game limits to 1bil dil,Please send gold bulions to fireOrb or call him and trade him directly.
NPC Sinan at Ardeca will give you Gold Bullion for 101 milj.
There are 4 candidates we think can fit our emblem: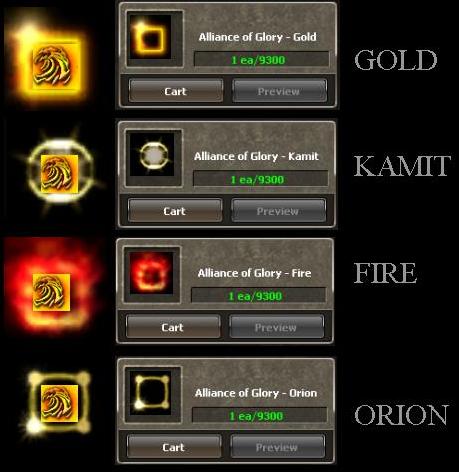 All votes, and who donated, will be shown
here under in a note from FireOrb.
I hope all are interested in this - make your voice heard!
Regards
//Count


Last edited by Count on Mon Nov 10, 2014 6:13 pm; edited 3 times in total